While new parents often find themselves deprived of sleep, they should do everything they can to make sure their new children aren't.  It's important for parents to understand healthy child sleep habits.  Many common beliefs you'll hear as you investigate baby sleep are actually myths worth busting. Here are some of the common misconceptions about baby sleep.
1. Myth: Adding cereal to baby's bottle will help him stay asleep.
This is an odd misconception that as a certified child sleep consultant I hear only once in a while. Putting baby cereal in your baby's bottle won't help him sleep through the night. In fact, the American Academy of Pediatrics recommends you never put anything in a bottle other than formula or breast milk.
2. Myth: Put your baby on a sleep schedule right away.
Babies aren't born with a natural sleep rhythm like you and I. A newborn is going to have an erratic schedule and it's far easier if we learn to adapt to it, rather than trying to force the infant. For the first few weeks (even the first couple months), your baby is going to sleep whenever he wants. Once he begins to sleep for longer stretches is it worth the trouble to influence his schedule.
3. Myth: Good sleepers sleep through the night.
Babies follow the same REM sleep pattern as we do, but the cycle is only about sixty minutes (to our ninety). They rise into light sleep and awake occasionally like anyone else. The difference is that the best sleepers have learned how to calm themselves and fall back asleep (this is called self-soothing).
4. Myth: A baby making noise at night needs mom right away.
Listen closely to the noises your baby makes at night before you rush into the room. They're usually the same gurgles and spurts he makes during the day. If you leave your baby alone after waking, he'll learn to put himself back to sleep. Learn to distinguish between the normal sounds and the "Help!" sounds. If your baby is clean, dry, and recently fed, it's safe to leave him in the crib.
5. Myth: Snoring is cute and harmless.
While fifteen to twenty-five percent of all babies snore, it could be the sign of a serious medical condition. There's a small possibility snoring can signal sleep apnea or another breathing obstruction. Disrupted sleep (and the loss of it) could lead to developmental problems. If the snoring is frequent, consult your doctor.
6. Myth: A baby should be sleeping through the night after three months.
All children are different, so it's important not to impose rigid expectations on your child. If your child isn't sleeping through the night by three months, nothing is wrong. Many babies only sleep five to six hours at a time at this age. They will eventually adjust to a proper adult-like schedule.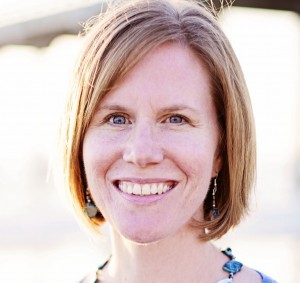 Guest Blog by Lori Strong, Certified Sleep Consultant and Owner of Strong Little Sleepers
Lori is a Certified Child Sleep Consultant through and Certified Happiest Baby Educator. She is the founder and owner of Strong Little Sleepers, which was started on the idea that all families need and deserve to get a good night's sleep. Lori was the first certified child sleep consultant in Austin, Texas and was honored as Best Sleep Expert in the 2013 Austin Birth Awards. She is also a member of the International Association of Child Sleep Consultants. Lori combines her experience as an educator and a parent to offer customized sleep plans and support to families with children ages 0-6 across the country.
For more information, please visit www.stronglittlesleepers.com.
Interested in writing a guest blog for Zippyz? Send your topic idea to: media@shopzippyz.com.
All data and information provided on this site is for informational purposes only. Zippyz makes no representations as to accuracy, completeness, current-ness, suitability, or validity of any information on this site and will not be liable for any errors, omissions, or delays in this information, or any losses, injuries, or damages arising from its display or use. All information is provided on an as-is basis.